The right policy at the right price
Turbo Prop Insurance
Don't get caught uninsured or under-insured in your turbo prop aircraft. Our years of experience in the industry allow you to fly stress-free knowing that you're covered with the lowest possible premiums and top-of-the-line customer support should you need us for anything.
Complete coverage
Get the right turbo prop aircraft insurance policy
Avion Insurance is proud to offer comprehensive Turbo Prop liability policies at competitive prices. If you're uninsured or underinsured, you're running a huge risk. General property or casualty agents may overlook important considerations. Our team is here to give you peace of mind in knowing your insurance premiums are minimized and your risks are mitigated in the unfortunate event of a loss.
Protect Yourself With Aircraft Insurance
What aviation insurance do I need for a turbo prop aircraft?
For your own peace of mind and to protect your assets, you'll need to make sure that your aircraft insurance policy offers you complete coverage, including the following:
In-flight insurance
In-flight insurance is the aircraft insurance policy that provides coverage for damage sustained in-flight or during takeoff or landing.
Ground risk hull insurance
Ground risk hull insurance comes in two types: non-motion and motion. This is the policy that covers your aircraft any time it's on the ground.
Public liability insurance
Public liability insurance provides coverage for damage that third-party property or other people may sustain from your turbo prop aircraft.
Passenger liability insurance
Passenger liability insurance offers coverage for any injuries and any other damage to passengers and their belongings.
How much turbo prop aircraft insurance do you need?
Being underinsured may not be as risky as not being insured at all, but it could cost you money and keep your aircraft grounded. You'll want to be sure that your insurance policy fully covers both your aircraft and any other costs you may be liable for so you won't have to pay out of pocket in the event of an accident.
How is aircraft insurance calculated?
There are two primary factors that influence how much coverage you'll need for your turbo prop aircraft and other liabilities you may hold. How much the aircraft costs in the first place will determine how much ground risk hull insurance and how much in-flight insurance you'll need because these are the policies that cover damage to the aircraft itself. Other types of aviation insurance policies are based on how large the plane is and how many passengers it can carry.
Who needs turbo prop aircraft insurance?
Every aircraft owner should have full coverage if they want to legally fly and use FBOs. Complete insurance coverage is a necessity because many countries have laws against flying uninsured and FBOs will require insurance for using their facilities. This means that anyone who owns any kind of aircraft, including turbo prop planes, will need insurance.
Why Us
What we cover
The quality and cost of your insurance program depend not only on the value of your Mirage or Piaggio turbo prop, but also on the experience of the pilot and the complexity of the aircraft. Avion will negotiate appropriate pilot warranties on behalf of your pilots and ensure that your insurance policy protects all aspects of your turbo prop, with excellent customer service.
Pilatus
Piper
Flight school
Owner flown
Transition program
Our partners
We work with every underwriter in the industry
We are honored to represent every A rated Aviation Insurance underwriter in the industry, as well as Lloyds of London and worldwide reinsurers. With our experts looking at every option for your specific situation, you can't find a better price anywhere else.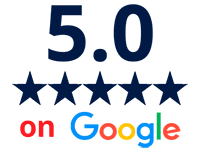 Real customer reviews
Client testimonials
Get started
Request your free quote