The right policy at the right price
Turbo prop insurance
Don't get caught uninsured or under-insured in your turbo prop aircraft. Our years of experience in the industry allows you to fly stress-free knowing that you're covered with the lowest possible premiums and top-of-the-line customer support should you need us for anything.
Complete coverage
Get the right policy
Avion Insurance is proud to offer comprehensive Turbo Prop liability policies at competitive prices. If you're uninsured or under-insured, you're running a huge risk. General property or casualty agents may overlook important considerations. Our team is here to give you peace of mind in knowing your insurance premiums are minimized and your risks are mitigating in the unfortunate event of a loss.
Comprehensive plans
What we cover
The quality and cost of your insurance program depends not only on the value of your Mirage or Piaggio, but also on the experience of the pilot and complexity of the aircraft. Avion will negotiate appropriate pilot warranties on behalf of your pilots and ensure that your insurance policy protects all aspects of your turbo prop, with excellent customer service.
Pilatus
Piper
Flight school
Owner flown
Transition program
Our partners
We work with every underwriter in the industry
We are honored to represent every A rated Aviation Insurance underwriter in the industry, as well as Lloyds of London and worldwide reinsurers. With our experts looking at every option for your specific situation, you can't find a better price anywhere else.
Why us
Our services
We're able to cover your entire aviation risk with fast, easy, affordable plans.
Coverage for turbo props
On-demand charter coverage
Pilot & flight crew coverage
Industrial aid
Hangar & property liability
Flight schools Aircraft hull coverage
Mechanics liability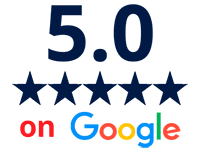 Real customer reviews
Client testimonials
Get started
Request your free quote