Comprehensive & affordable
General liability & hangarkeepers insurance
Don't get caught uninsured or under-insured with aircraft in your hangar. Store aircraft and equipment in your hangars without the added stress of potential damage, vandalism, or theft. We work with every underwriter in the industry to get you the most comprehensive policies at the lowest rates.
Comprehensive & affordable
Protect yourself from liability
Slip & Fall Accident
Protect yourself and your employees by putting a slip & fall policy in place for your hangar and other property. This will help you and your team in the case of an accident.
Product Liability
If your manufactured product is involved in an aircraft malfunction or crash, you may be seen as partially or completely liable. Our product liability insurance will help you offset this risk.
Legal Liability
If a lawsuit is filed against you for bodily injury or property damage caused by your product or your work, our policy will pay for your legal defense, outside of the policy limits, to protect you from the claim.
Hangarkeepers Liability
Protect yourself from the many liabilities associated with being a hangarkeeper, such as physical damages to aircraft, diminution of value, and the loss of use.
Who needs this
Who is this for?
Hangar Owners & Condo Associations
Airport Authorities & Municipalities
Protect against
Physical damage to aircraft
Cover yourself and your team from liability while moving, fueling, or repairing a stored aircraft under your control. Mistakes and accidents can happen on the job, so protect yourself from a large payout in the case of one.
Protect against
Diminution of value
Once an aircraft has been involved in an accident, it's market value may drop exponentially. This liability will often fall on the hangarkeeper that caused the damage. Our hangarkeepers liability insurance will help offset this loss in value depending on a series of events that will help determine how much is to be paid out.
Protect against
Loss of use
If an aircraft is damaged under your care and must be repaired to be usable again, you'll be seen as liable for covering the cost of replacing the aircraft while the repairs are taking place. The aircraft owner may need to charter a private plane for an extended period of time while their aircraft is being repaired. Our hangarkeepers insurance will help offset this cost for you.
Our partners
We work with every underwriter in the industry
We are honored to represent every A rated Aviation Insurance underwriter in the industry, as well as Lloyds of London and worldwide reinsurers. With our experts looking at every option for your specific situation, you can't find a better price anywhere else.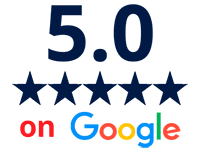 Real customer reviews
Client testimonials
Get started
Request your free quote