2021: Private Jet Key Market Trends
What to expect from private aviation this year
Read Time: 7 minutes
Apr 25, 2021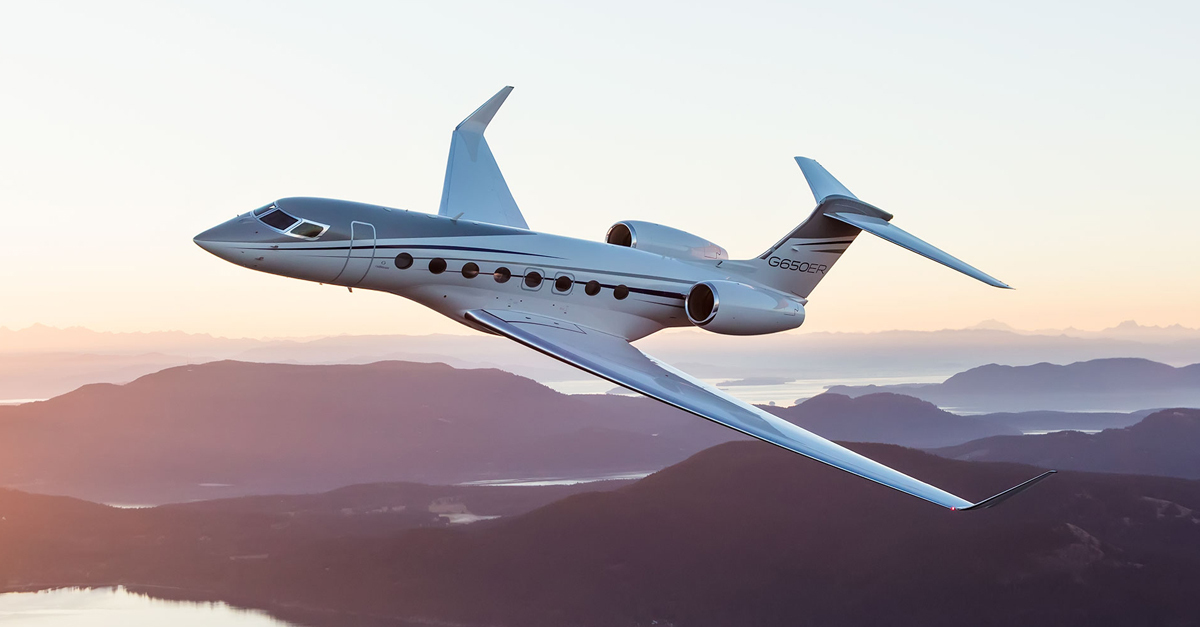 2020. The notorious year of lockdowns, masks, and social distancing.
When COVID-19 became an unavoidable reality last year, we watched our world essentially shut down. Every aspect of daily life changed as thriving businesses, restaurants, universities, schools, and movie theatres all closed to curb the spread.
Inevitably, the global pandemic has changed private aviation in unexpected ways. When travel restrictions eased, demand for private aviation soared. More newcomers began chartering private jets, seeing it as a safer option than commercial air travel. Even as vaccinations become more readily available, the ripples caused by COVID-19 nonetheless remain. There has been a lasting shift in thinking in private travel, as the priorities of passengers and charters continue to evolve in response to our changing world.
So, what should we expect from private aviation? Read further to become informed on current key market trends and their continuation into the latter half of 2021.
Demand on the rise
Projected steady increase in private aviation for post-pandemic travel.
With commercial flights being canceled and carriers changing policies, private aircraft facilities are a feasible option for avoiding populated airports. Due to this collective desire for a safer flight, private aviation coped better than commercial in 2020.
Where before passengers were put off by the higher cost of private travel, the increased cleanliness and social distancing offered are becoming more attractive in a post-pandemic world.
Tom Smith, CEO of Jet Set, confirms this increase in demand. "We're seeing new clients who had the means to fly privately but never wanted to. Now, they don't want to take risks with commercial flights."
We're seeing new clients who had the means to fly privately but never wanted to. Now, they don't want to take risks with commercial flights.
COVID-19 created a new market opportunity for the private aviation industry, as it diversifies its customer base and reaches first-time private flyers. In fact, we may see new marketing efforts that target these potential customers. Where before charters advertised the luxury and speed of a private jet, newer marketing campaigns will prioritize the safety and hygiene distinctly offered by private flights.
Greener and cleaner objectives
Increased carbon-neutral practices and green initiatives industry-wide.
Not only are passengers more health-conscious, but also more environmentally aware. With a heightened focus on social responsibility, 2021 will see an increased focus on carbon-neutral practices and green initiatives within the aviation industry.
The US rejoined the Paris Climate Agreement while the Environmental Protection Agency imposed limitations on carbon emissions on newer airplane designs. The private aviation industry is seeing developments in biofuel and other sustainable aviation fuels, sourced from agricultural residues, waste oils, and non-fossil C02.
Businesses are encouraging environmental initiatives like carbon offsetting. This year saw Boston-based company 4AIR recently became the first trader on the Carbon Exchange, thus setting a high green standard for other private charters to follow.
While electric aircraft is still a faraway reality, cleaner engines could be the next step for private aviation, with possible developments of hydrogen-fuelled planes later this year.
Increase in digital technology
Improved efficiency across the flying process with new technology.
Before the global pandemic, the aviation industry sought to improve digital technology. For example, high-speed internet was included on flights to entertain passengers, thus enhancing their overall flight experience.
In current times, digitization in aviation is becoming more and more common. With the spread of COVID-19, technology is being used to decrease the number of touchpoints and increase overall efficiency for checking in, boarding, and disembarking.
In 2021, more private aviation businesses will expand and advance their digital operations. Technology will be used to communicate with passengers about developing COVD-19 regulations, send recent updates from destinations as well as a form of contactless payment.
Possible vaccination passports
Potential travel screenings using a biometric passport.
As vaccination rollouts have expanded globally, the concept of 'vaccine passports' has become a contentious issue. Though the ethics and practicality are questionable, there is talk of a biometric passport, a digital vaccine passport that could be utilized in travel screenings
Though the ethics and practicality are questionable, there is talk of a biometric passport, a digital vaccine passport that could be utilized in travel screenings
One of the benefits of a private flight is that any potential requirements regarding a 'biometric passport' can be easily communicated and met accordingly, allowing for an uncomplicated travel experience.
Sporting events and entertainments
Performers and athletes to use private jets for safety and convenience.
Major sports teams and renowned entertainers are further reaping the benefits of the private charter. Not only do they maintain control over the travel process, but they gain security, privacy, and flexibility while mitigating the risk of illness for players and performers.
The most recent Super Bowl was one of the most attended events for private flights, so much so that the FAA enforce temporary flight restrictions at Tampa Bay airports.
This year projects the Copa America in South America and the Summer Olympics in Tokyo, two major events that will upsurge international demand for private planes
Similarly, the entertainment industry is expected to utilize private charter as music, television, and film resume normalcy. Private flights allow for production schedules, logistics, and transportation of equipment. For these reasons, the entertainment industry sees the benefits of private jets, with an increased focus on hygiene and safety.
Keep Up With the Latest in Aviation News
Get the latest updates about the aviation industry on our blog.