Complete coverage
Aviation workers' compensation insurance
Insure your employees and crew to keep them at ease while operating your company's aircraft. We'll provide you with the perfect plan that's fair for you and your employees.
Put them first
Give your employees peace of mind
Show your employees that you care about their comfort and safety with a comprehensive Workers' Compensation plan. Create a culture that respects the health and livelihoods of the people that you company employs.
See multiple options
Get the best policy for your company
We'll provide you with many different types of plans, and help you decide which one works best for your company. Get the best policy that protects your employees while also keeping your company's financials in mind.
Encourage loss prevention
Our partners
We work with every underwriter in the industry
We are honored to represent every A rated Aviation Insurance underwriter in the industry, as well as Lloyds of London and worldwide reinsurers. With our experts looking at every option for your specific situation, you can't find a better price anywhere else.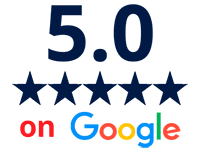 Real customer reviews
Client testimonials
Get started
Request your free quote