What Is an FBO?
Find out how to utilize FBOs
Read Time: 2.5 minutes
Apr 11, 2020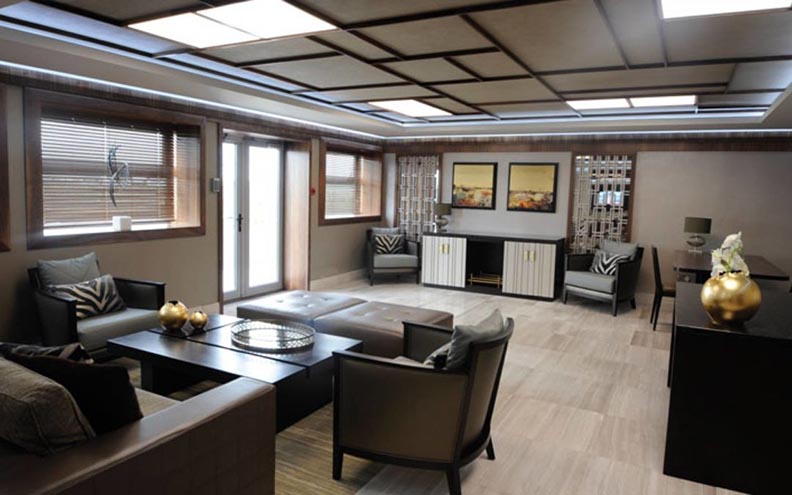 An FBO is a fixed-base operator, which is a company that is given permission by an airport to operate on its premises to provide aeronautical services for aircraft, passengers, and crew. Generally, FBOs are the main providers of services in general aviation, or for private and recreational flying. They're usually found at public airports but can sometimes be found in a property next to the airport. FBOs at larger or higher-traffic airports are usually private companies. At smaller airports, FBOs are sometimes run by the local government.
What Services Does an FBO Provide?
An FBO provides a wide variety of services that usually focus on the maintenance of the aircraft. Depending on the size of the airport, there may be more than just basic services for crew and passengers. Some of these additional services may include:
Aerial photography
Crop-dusting
Aircraft rental and sales
Private jet charter
Pilot instruction
Taxi services
Conference facilities
Pilot's lounges
Sightseeing flights and tours
Aerial advertising and surveying
What Services Are Available for the Aircraft?
The services that are available for the aircraft can vary depending on the size of the airport, but can include:
Aircraft storage services
Parking
Tie-down
Hangar
Fueling and fuel sales
Mechanical services
Maintenance and repair
Do FBOs Repair Planes?
FBOs often do offer services for the maintenance and repair of airplanes. Full-service FBOs can offer everything from minor inspections up to part replacement and installation.
What Are the Amenities for Passengers?
The amenities available for passengers depends on the size and traffic of the airport. Smaller, less busy airports may offer only basic amenities, while larger airports with more traffic may be able to offer more. FBOs usually offer restroom facilities, waiting rooms, and communications services. Larger airports can offer additional amenities, including restaurants and food vending, ground transportation, concierge services, in-flight catering, accommodations, shops selling aviation supplies, lounges, and showers.
Do I Go Through Security At An FBO?
One of the benefits of flying with a private jet charter is that you don't have wait in long security lines like you would have to at a commercial airport. For the safety of crew and passengers, there is still security, but it's fast and unobtrusive. For private jet passengers, a pre-clearance has already been conducted, so the time spent at security is minimal.
What Size Terminals Have FBOs?
FBOs can be found at all sizes of airport terminals. The size of the airport terminal determines the number of services and amenities that can be offered, however. Larger airports have both more space with which to provide services and more passengers and crew to provide services for.
How Many FBOs Are at Each Airport?
The number of FBOs at an airport varies, depending on the airport's size and location. Some airports may only have one FBO, either because the owner of the airport also operates the FBO or due to a lack of competition in that area. The larger the airport, the more FBOs they may have available.
Are FBOs Only for Private Airports?
FBOs are meant to service private aircraft and charter companies and so will only be located at airports that offer private jet services. Often private and commercial airports are completely separate, but some commercial airports may have private terminals with FBOs.
Where is my closest FBO?
If the large commercial airport near you doesn't have private terminals, then the smaller regional airports are likely to be private airports. Private jets have access to thousands of regional airports around the country while commercial airlines only operate out of 550 airports nation-wide. You can use the Internet to search an online database of airports, such as aopa.org, which can show you a list of all airports in your area and what services are offered there.
Protect Yourself With Aircraft Insurance
Contact us to receive your free, no-obligation aviation insurance quote.