Process of Buying a Jet
A guide to buying your first private jet
Read Time: 6 minutes
Nov 12, 2020
Buying a jet can be an overwhelming process for the uninitiated. But for many, while the upfront and maintenance seem costly, owning their own jet is actually an economic decision.
Even though it could be a cost-saving option, buying a jet should still be treated as a major investment. Follow these steps to make sure your jet purchase goes smoothly.

Decide What Jet is Right For You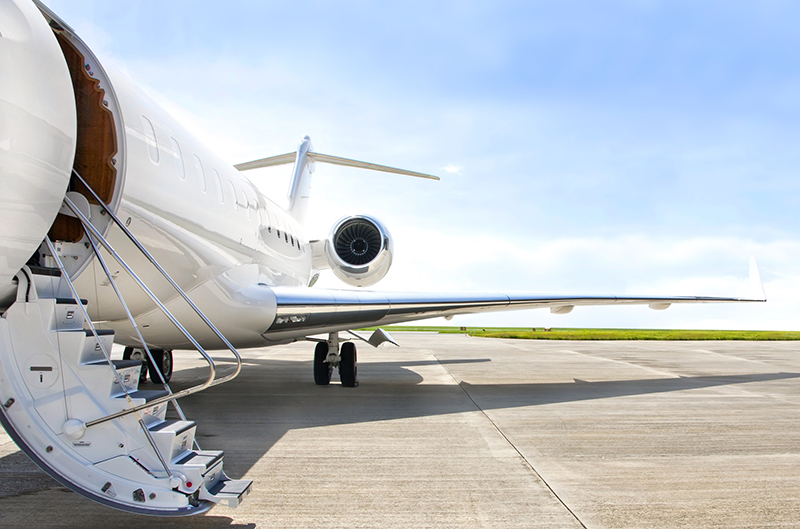 From Citation to Gulfstream, and everything in-between, your options aren't limited when it comes to selecting what jet is right for you.
To help you visualize just how many choices there are in private jets – you'll be picking from over 80 aircraft that fall into eight different categories. Do some research on options from compact light jets all the way up to bizliners to begin narrowing your search. Talking to other owners will give you further insight into what option is best for your needs.
Conduct a Cost-Benefit Analysis
Do you fly over 350 hours a year? If so, you may be a good candidate for purchasing a private jet. Experts recommend you fly in the range of 350 to 400 hours per year before you begin the pursuit of full-time jet ownership.
Conduct a cost-benefit analysis to determine if the cost of a private jet, and any hidden costs that come along with it, will be more economical than continuing to rent. Remember, you're not buying a private jet to say you have a private jet – you're buying one to save money in the long run.
Some costs to consider include:
Maintenance
Insurance
Storage
Staffing
Initial purchase cost
Fuel
Decide If You Should Lease or Buy
Leasing versus buying should be a key consideration before you begin looking at potential jets. Leasing is a good option if the initial investment and maintenance costs are not obtainable. You get the benefit of flying privately without the upfront cost of being a jet owner.
Find a Private Jet Sales Broker
Chances are you're not a jet expert. With a purchase this large, you don't want to leave it to your limited knowledge and a few Google searches. Employing an aircraft management company or a buying consultant can help you find the best quality aircraft at the right price. Think of it this way – a lot can go wrong when you step into home buying without the guidance of an agent, don't make the same mistake with the purchase of your private aircraft.
Most aircraft consultants will help you from the start, by determining the best purchase option for you, all the way through to the purchase of the aircraft itself.
Take a Test Flight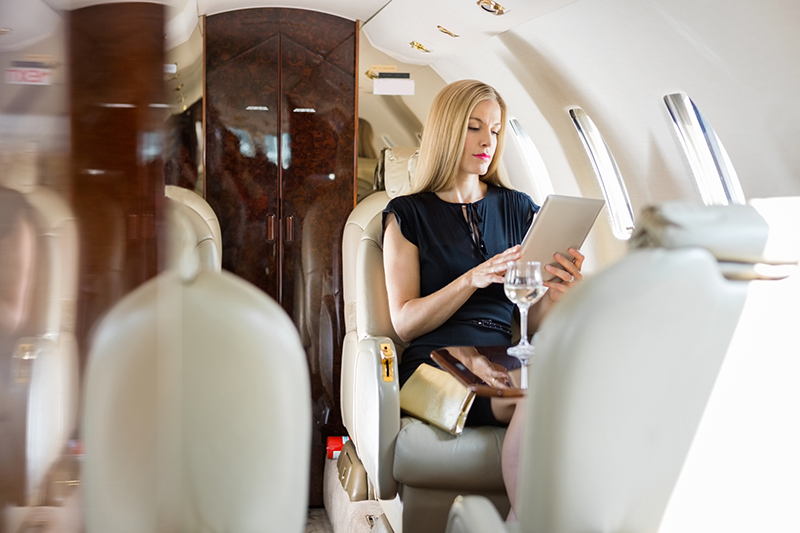 Sellers will usually be open to you arranging a test flight if it's paid for by you, the buyer.
Manufacturers may also be open to allow you to do demo hops in the airport area. You'll need to be a qualified buyer to make that happen.
Have an Inspection Completed
Inspection before the purchase of your private jet can save you millions down the road when these problems begin to rear their ugly heads. You don't want to purchase an aircraft only to find it's actually a hidden money pit.
As the buyer, you will be furnishing the mechanics. These mechanics should have expertise in electrical, mechanical, and interior components of private jets. The pre-purchase inspection itself may take weeks to complete. There will also be an in-flight inspection called an "acceptance" flight.
While you'll be charged with the costs accrued from the inspection, the cost of repair will be passed on to the seller. That's a pretty good deal considering one part to a jet could cost upward of $25,000.
Take the time and invest in a pre-purchase inspection. This can ensure the aircraft is well worth the money spent.
Talk to an Accountant and Attorney
You want to make sure you're tax and FAA compliant, which isn't something you should try DIYing. The accountant and attorney you pick should both be knowledgeable in aviation tax and law. These will be valuable advisors throughout the purchase and ownership of your new private jet.
Consider and Prepare for all Tax Implications of Buying a Jet
You will likely be responsible for the following taxes:
International travel-related taxes
Fuel taxes
Transportation by air excise taxes
However, any 'ordinary, necessary, and reasonable' business use of your aircraft can be written-off on taxes. These means you will likely be able to write-off the following as expenses:
Initial cost
Maintenance
Insurance
Storage costs
You should talk to an accountant well-versed in private jet usage for businesses. They will be able to guide you in making the most economical choices when it comes to the usage of your company's jet.
Begin the Purchase Process
You're ready to begin making an offer. Your aircraft management consultant, lawyer, and accountant will be by your side to answer any specific inquiries or confusion that comes up during the purchase process.
Significant points to consider are the letter of intent (this is your offer), when the deposit is submitted, and the final purchase agreement and technical acceptance.
Letter of Intent
This is sent to the seller and details the specifics of the offer. You should include the offer amount, deposit, and terms of the sale. Be sure to include an expiration date on your offer as well.
Submit Deposit
You'll either be submitting your deposit to your escrow agent or the broker of the sale. You can expect an average private jet deposit to be roughly 5 to 10 percent of the final sale price.
Purchase Agreement and Technical Acceptance
This is a key point when your aviation attorney should step in and review documents – specifically the purchase agreement.
Once all issues are cleared and the purchase agreement is accepted by both parties you move on to the technical acceptance. At this point the deposit becomes non-refundable.
After that, all that follows is closing and delivery. The professionals for both parties will help coordinate the details of this stage.
After that? Congratulations, you're the owner of a new jet!
Post-Purchase Considerations
Decisions (and costs!) don't stop after the initial purchase of your private jet. There are a number of maintenance-related post-purchase considerations to keep in mind and prepare for even as you are shopping for your jet.
Secure Insurance
An uninsured aircraft may keep you from landing at airports both nationally and globally – making owning an aircraft a bit useless, to begin with. Aircraft insurance will cover the following:
Crew coverage
Aircraft hull insurance
Combined Single Limit
Passenger liability insurance
Public liability insurance
In-flight insurance
Aircraft insurers, like Avion Insurance, will provide you with coverage on the ground and in the air. To limit the costs, even of affordable insurance options, do the following:
Use a hangar
Increase flight hours
Keep up to date on pilot proficiency training
Obtain an instrument rating
Join a flying club
Hire Aviation Staff
Lastly, you can't fly without a pilot. You can have an outside management company arrange the pilot, co-pilot, and crew for your flights. This could be a temporary or permanent solution to the question, "Who's flying this thing?"
If you're looking for permanent employees who will be with your private jet for every flight, keep these considerations in mind:
A dedicated flight crew will be more expensive than contractors or a fixed-based operator
Crew members will need a flexible schedule for unexpected flights and extended stays
Flight attendants will need VIP cabin crew experience
As you move through the process of purchasing a jet, be thorough and pay special attention to budget and meeting expectations of the purchase. You're making a huge investment, make it wisely.
And when you need to insure your new aircraft turn to us as Avion Insurance. Contact us to learn more.
Protect Yourself With Aircraft Insurance
Contact us to receive your free, no-obligation aviation insurance quote.