Protect your assets
Aviation Property & Inland Marine Insurance
Insure all of the valuable assets that you have on the ground or in your hangar. Gain peace of mind that everything is protected when you take off in your aircraft.
Cover It All
Insure Your Ground Assets
While aircraft policies are important, don't forget about all of the expensive assets that you use to maintain them. With so much use, and you traveling away from them so often, it makes sense to protect them in the case of an accident.
What Is Aviation Property Insurance?
Aviation property insurance is a type of aviation insurance that covers all of the property you own that is used to maintain aircraft. This property can range from the hangar in which your aircraft is stored to mechanics' tools or even loss of income should your aircraft be grounded.
How Is Aviation Property Insurance Different From Public Liability Insurance?
Both aviation property insurance and general liability insurance protect property that could be damaged in the event of an accident. Aviation property insurance specifically covers your own property, especially that involved in the maintenance and repair of your aircraft. Public liability insurance protects the property of others that might get damaged in an accident.
What Is Inland Marine Insurance?
Inland marine insurance is a type of insurance policy designed to cover items that are transported or moved from one place to another as well as certain types of specialized equipment. Despite its name, property covered by inland marine insurance doesn't have to be related to boats or even come anywhere near water.
What Ground Assets Are Covered by Aviation Property & Inland Marine Insurance?
Avion Insurance covers a wide range of different types of property, including:
Who Needs Aviation Property & Inland Marine Insurance?
Not everyone with a private jet needs aviation property & inland marine insurance. Some may choose to rent hangar space or pay for others to perform maintenance on their aircraft. Anyone who owns a hangar, does their own maintenance, or performs maintenance on others' aircraft would need insurance to protect the assets that they use in the process.
Is Aviation Property & Inland Marine Insurance a Separate Policy?
Aviation property & inland marine insurance can either come as part of a larger aviation insurance package if you have a variety of coverage needs or it can be a standalone policy. Someone who owns an aircraft and has the assets to store and maintain it may need a variety of different types of insurance while someone who owns an FBO but not their own jet may just need aviation property & inland marine insurance as a separate policy.
How Much Aviation Property & Inland Marine Insurance Do You Need?
Your insurance policy should be enough that you could completely replace all of the covered assets in their entirety should damage occur. Being underinsured could put you out of pocket and cost you revenue. Make sure that your insurance policy has a high enough value that what you receive from an insurance claim will make you whole again following damage to your property.
Our partners
We work with every underwriter in the industry
We are honored to represent every A rated Aviation Insurance underwriter in the industry, as well as Lloyds of London and worldwide reinsurers. With our experts looking at every option for your specific situation, you can't find a better price anywhere else.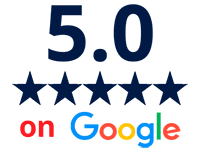 Real customer reviews
Client testimonials
Get started
Request your free quote